Shiatsu Massage
60/90/120mins
$98/$138/$178
Shiatsu is a holistic Japanese massage therapy that has been widely practiced around the world. Acupressure techniques where thumbs, hands, and elbows are applied to pressure points on the body, is incorporated with stretching the limbs, joints, and pressure points and meridian system. Shiatsu massage has many benefits for the body and the mind. It restores and maintains the body's energy, improves circulation, restores the circulatory system and balances the body's energy flow.
Oil Massage
60/90/120mins
$108/$148/$188
ikoi Spa has created unique blends of pure essential oils for you to choose from. these are used with deep tissue massage techniques to completely de-stress and relax the muscles.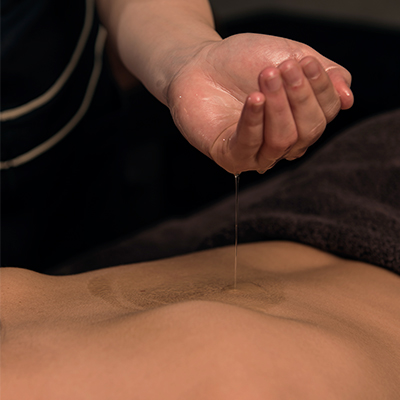 Hot Stone Massage
90mins
$168
This massage melts away tension and promotes deeper muscle relaxation through the placement the smooth, water heated basalt stones at key points no the body. Our professional massage therapists also integrate the hot stones in a massage which offers enhanced benefits and encourages healthy blood circulation.